VISIONING AND CREATING NIKE LOCAL
SENIOR DIRECTOR: NIKE LOCAL PRODUCT CREATION – APRIL 17 - DEC 18
Visioning a better future and assembling the right team to deliver brand right results is at the core of leadership.
North America Product Creation (NAPC) began creating product in 2009. By 2013 hurried product creation to enable segmentation and differentiation was the priority. Margin dilution, product parity, little global integration and poor team morale was the norm. Speed and commercial service the barometer of success. No consumer point of view, little innovation, zero story-telling and low product acumen. Worse – great talent going to waste.
My role was to re-set the strategy and the work. Acquire, develop and move the talent. Build team morale and community spirit. Elevate line planning and product acumen with consumer centric narratives. Drive global integration. Internally re-brand the division.
The critical questions: What if we combine the most important opportunities with credible local insights and responsive local creation excellence? What if we blend this with Nike's commitment to innovation and unique design signature in the sports that matter most? On the pitches, fields, courts, streets, neighborhoods and communities where Nike's most influential athletes and teams gather.
The critical enabler: Prioritized, consistent and excellent product execution that aligns to the company vision - to be the most authentic, engaged and connected brand. In 2015 we welcomed 20 new team mates from inside and outside of Nike. Also we deployed 20 tenured team-mates to new roles in Innovation, Global Product Creation and Design.
We reset the strategy and work to be athlete and consumer facing to support the larger brand vision. Planned, innovative, integrated, margin and brand accretive. New internal facing branding and a team manifesto helps capture our mission and also serves as a beacon to help attract and retain the company's top talent.
Carli Lloyd scored three in a World Cup final wearing the boots created by Nike Local. Lyle and Jeremy Thompson work their magic on the Lacrosse field in apparel created by Nike Local. And no where is the power of local more apparent than when communities of strangers hug and cry together at the Boston and Chicago Marathon finish-line – wearing products created by this team.
NIKE LOCAL IN KEY CITY MARKETS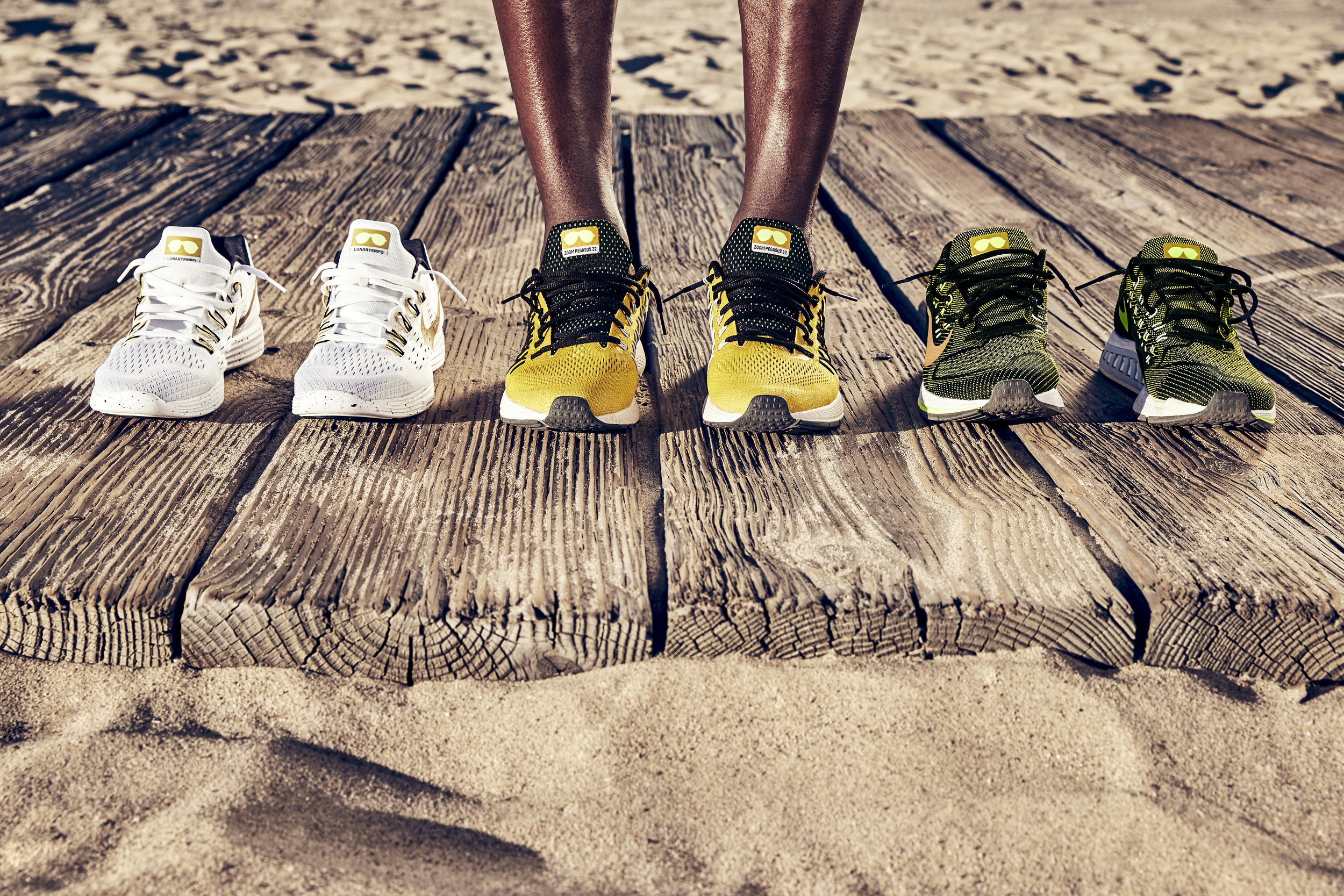 LOS ANGELES
Los Angeles is a destination for athletes, creators, curators and dreamers who influence not just America, but the rest of the world. An eclectic and diverse collection of communities and cultures.In a first for North America, Nike Local and the West Team collaborated and together immersed themselves with the Young and The Fast Runner runner in Santa Monica, East LA and Hollywood. 1000's of miles ran, 100's of conversations and focus groups completed, 10's of hours of ideation and observations.
The distillation of all of this resulted in crisp, sharp, uniquely Nike insights The 4 collections of amazing performance running products for The Young and The Fast in LA: Dos Angeles, Modern Gold Rush, Red Carpet Runner and Run Camp LA. Moreover each pack was launched in an "only Nike way" by the West Brand Team stimulating and creating local energy and demand.
Dos Angeles was launched digitally in Los Angeles in August. The 8 SKU collection booked 9,500 pairs which generated $395k of incremental sales and 53% sell through in just the first 30 days on Nike.com. This collection will scale globally to 100K in Spring 16 showcasing that local can also mean significant opportunity if the product creation is authentic, distinctive and connected.
CHICAGO
Sports matter more in Chicago. Serving the consumer in Chicago is a privilege and a responsibility. It is a privilege to be able to call upon a vast array of brand stories, sports marketing assets and product innovation. It is a responsibility to lead creation to augment (never replace) this arsenal of riches. Augmentation which demonstrates that not only does Nike understand Chicago sport, it is part of its heart and soul. Nike Local and The Central Team partnered to drive a greater local point of view on what running is and means everyday in Chicago.
Three T-shirt graphics. one evergreen, one local, one hyperlocal. All Authentic, distinctive and connected. All profitable and productive. All replenished weekly.
TORONTO
A showcase for the best athletes in the world. A unique moment to bring together a multi- dimensional offense to drive product leadership and tell amazing stories. And an opportunity to show Toronto that Nike knows how their town appropriates this great sport. The "Hogtown" Destroyer was the culmination of a first ever collaboration between Nike Local, Nike Canada and Nike Basketball. 1000 units. $290. 90% liquidation in 48 hours.
In February 2016 The Nike Local Team was fortunate to win a North America Nike Maxim Award: Maxim Number 6: Be A Sponge.

THE AWARD CITATION READS: DOMINATING IN OUR MOST IMPORTANT CITIES IS A CRITICAL COMPONENT OF NIKE STRATEGY AND SUCCESS. WHEN WE COMBINE THE MOST IMPORTANT OPPORTUNITIES WITH THE RIGHT LOCAL PRODUCT INSIGHTS AND CREATION TOGETHER WITH NIKE'S UNIQUE DESIGN SIGNATURE WE ARE A MORE AUTHENTIC, DISTINCTIVE AND CONNECTED BRAND.